Forty8 Live! presents
2024 Great American BBQ Festival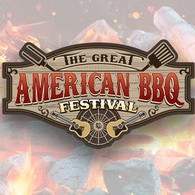 Indulge your senses and join us at the Great American BBQ Festival in the West Valley, where tantalizing aromas, mouthwatering flavors, and incredible entertainment await. With a variety of BBQ pit masters, live music, themed bars, line dancing, sports excitement, a kids' zone, and an exclusive VIP area, this event promises a full day of extraordinary experiences for the whole family. And it's not just about the fun - your attendance supports important causes, positively impacting the lives of children, military personnel, wildlife, and those in need through the Greater Cause Foundation. Come join us for a celebration of delicious food, joyful moments, and the opportunity to make a difference.
Attendance
3,000 (forecasted)
When
Jan 14, 2024
12:00 PM to 10:00 PM
Location
Phoenix Event Complex
2209 N 99th Ave
Phoenix, AZ 85037
JuJuRewards for this event
Register by Monday, December 4th to receive 10 additional vendor points!
To apply to this event login here if you have a VendorJuJu account or use the register form to create a new account.